Over 40 Years Experience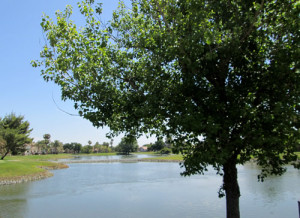 Mediator and attorney Brian McDonald possesses more than 40 years of legal experience, and currently focuses his practice on helping families amicably resolve disputes using mediation and mediation alternatives. Brian has successfully handled over 1000 mediations, and has trained hundreds of mediators.
Contact
2465 Discovery Bay Blvd, Suite 300
Discovery Bay, CA 94505
(925) 240-4211
100 First Street (27th Floor)
San Francisco, CA 94105
(415) 956-0211
Where We Started
Brian started as a Public Defender in 1971.  He tried felony and misdemeanor jury cases.
After his Public Defender service, Brian practiced with an experienced three attorney firm where he concentrated on business, personal injury and divorce matters.
The Law Offices of Spolter, McDonald and Mannion was established in 1975 by Jerry Spolter, Brian McDonald, and Tom Mannion, friends since St. Ignatius High School in San Francisco.  The firm focused on litigating a wide variety of cases including numerous successful personal injury, family, probate, estate planning, and maritime matters.
Over time, Brian's practice emphasis shifted from litigation to mediation.  Brian was a mediator on the panel of the American Arbitration Association from 1992 through 2003.  In 2003 Brian was selected to be on the prestigious ADR Services mediation panel where he remains today.  In 2005, the firm changed its name to McDonald and Mannion when Jerry Spolter joined JAMS as a full-time mediator.
In October 2007, beloved partner Tom Mannion died following a two-year battle with cancer.
In June 2010, Brian, who had enjoyed the benefits and beauty of the California Delta for many years, opened a satellite office in Discovery Bay, California.
As of June 2013, Brian's principal office is in Discovery Bay.  He continues to meet clients and mediate cases in San Francisco one or two days each week.