MEDIATOR WITH MORE THAN 40 YEARS OF EXPERIENCE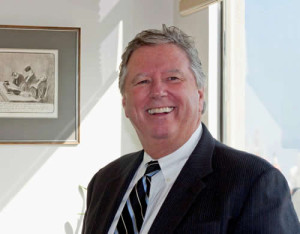 Mediator and attorney Brian McDonald possesses more than 40 years of legal experience, and currently focuses his practice on helping families amicably resolve disputes using mediation and mediation alternatives. Brian has successfully handled over 1000 mediations, and has trained hundreds of mediators.
Estate Planning
At McDonald & Mannion, we understand that every matter is different and has unique goals. We work closely with each of our clients to develop and implement the best combination of a will, trusts, and other estate planning documents (such as powers of attorney and advance health care directives) that will minimize liability and ensure their estate is distributed according to their wishes.
Contact
2465 Discovery Bay Blvd, Suite 300
Discovery Bay, CA 94505
(925) 240-4211
100 First Street (27th Floor)
San Francisco, CA 94105
(415) 956-0211
Bar Admissions & Affiliations
Supreme Court of the United States (2000)
California State Bar, Certified Family Law Specialist by Board of Legal Specialization, 1981-present
U.S. District Court, Northern District of California (1976)
U.S. District Court, Central District of California (1976)
San Francisco Domestic Relations Court (Settlement Judge Pro-Tem 1981)
Education
B.S., University of Southern California, 1967 (Finance)
J.D., University of San Francisco School of Law, 1970 (McAuliffe Honor Society; American Jurisprudence Awards in Contracts, Property, Civil Procedure, Taxation, Tax Seminar, Prentice Hall Award Recipient, Corporation and Estate Gift Tax)
10 units earned towards Masters in Tax Law, Golden Gate University School of Law, 1988-1989
 Memberships and Professional Affiliations
Panelist, ADRServices
Bar Association of San Francisco
Bar Association of Contra Costa
Consumer Attorney of California
Western Trial Lawyers Association
Association of Certified Family Law Specialists
San Francisco Trial Lawyers Association
Mediation Society of San Francisco Bay Area
Founding Member Family Law Panel, AAA Center for Mediation
Premier Member, Mediate.com
 Reported Case
In re Marriage of Colvin 2 Cal.App.4th 1570, 4Cal.Rptr.2d 323 (1992)
 Mediation Training
Elder Mediation (36 hours, 2009)
Victims of Violent Crimes (36 hours, 2002)
PEER Mediation – Conflict Management (24 hours, 2000)
First District Court of Appeals (20 hours, 2000)
Academy of Family Mediators (Chicago, 1999)
REDRESS Training – United States Postal Service (1998)
Resourceful Mediation – Advanced Mediation Skills (20 hours, 1995)
Mastering Conflict Resolution (40 hours, 1994)
Northern California Mediation Center (40 hours, 1992)
American Arbitration Association (1989)
Numerous other four to eight hours training programs)
Outside of his legal practice, Brian enjoys staying involved in the community and is dedicated to several local organizations.