MEDIATOR WITH MORE THAN 40 YEARS OF EXPERIENCE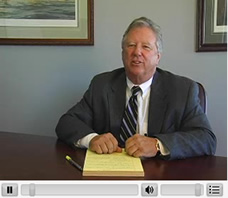 Click to Play Video
---
Mediator in Bay Area
Divorce
Resolve Disputes Amicably, Without Litigation
Brian McDonald, a Certified Family Law Specialist, provides individuals and families throughout the San Francisco Bay Area with skilled mediation services in cases of divorce, premarital agreements, personal injury matters, probate, trust and business disputes.
Brian has the expertise and knowledge to guide you and your family through difficult negotiations and legal disputes with a focus on a flexible and positive outcome for everyone involved.
Mediation is more than just an alternative to litigation.  A quicker, more cost-effective method of resolving disputes, mediation helps parties find common ground peacefully and amicably so that they can achieve closure.  Brian has assisted over 1,000 successful mediations.  This divorce mediation experience extends  to premarital agreements.
Mediation and Collaborative Divorce
While the traditional divorce process meets the needs of some clients, other approaches to divorce-such as mediation and collaborative divorce are appealing to other couples because the approaches of mediation and collaborative divorce tend to save time, money and conflict.
Can the Mediation Process be Tailored to my Matter?
Advocates of the divorce mediation process point to the time and cost-saving benefits of mediation compared to traditional divorce proceedings.  The additional benefits the process provides is its ability to be tailored to each family situation instead of a "cookie-cutter" approach.
What are the Advantages of Mediation over a Regular Divorce?
If you are thinking about divorce in California, consider the beneficial alternative to a lengthy and costly divorce process-mediation.  A divorce mediation attorney can discuss other options, deviating from the traditional divorce approach that requires litigation.  You save time.  You save money. You have efficient direct communication.
Family Law Specialists
Brian McDonald brings legal and practical experience to each case.  He has been certified as a Specialist in Family Law by the California Board of Legal Specialization since 1981 (32 years).  For his efforts in this area of law, Brian has earned Martindale-Hubbell's prestigious "AV" rating, and has been named to Northern California Super Lawyers since inception in 2002.  In addition to his own practice, Brian has taught in law school and has trained hundred of mediators, both at the trial and appellate court levels.
Personal Injury, Contract Disputes (Real Estate, Partnerships, Trusts, etc)
In addition to Family Disputes, Brian has mediated hundreds of personal injury cases, and numerous contract disputes, plus real estate contract disputes, partnership disputes, attorneys fee disputes, and trust and probate disputes.
Contact Skilled Bay Area Attorney Mediator
For divorce mediation advice, or to find out how we can help resolve your legal dispute, contact Bay Area law firm McDonald & Mannion today.